You can talk endlessly about topics like hierarchy, corporate ethics, or company procedures, but they can never match the effectiveness of a healthy internal atmosphere.

These are not just words but a real case backed by the experience of Lampa Software.
We spoke with the HR department of Lampa Software, asked them questions about the company's internal culture, and inquired about their experiences and thoughts. The results of this survey pleasantly impressed us, so we are eager to share them with you.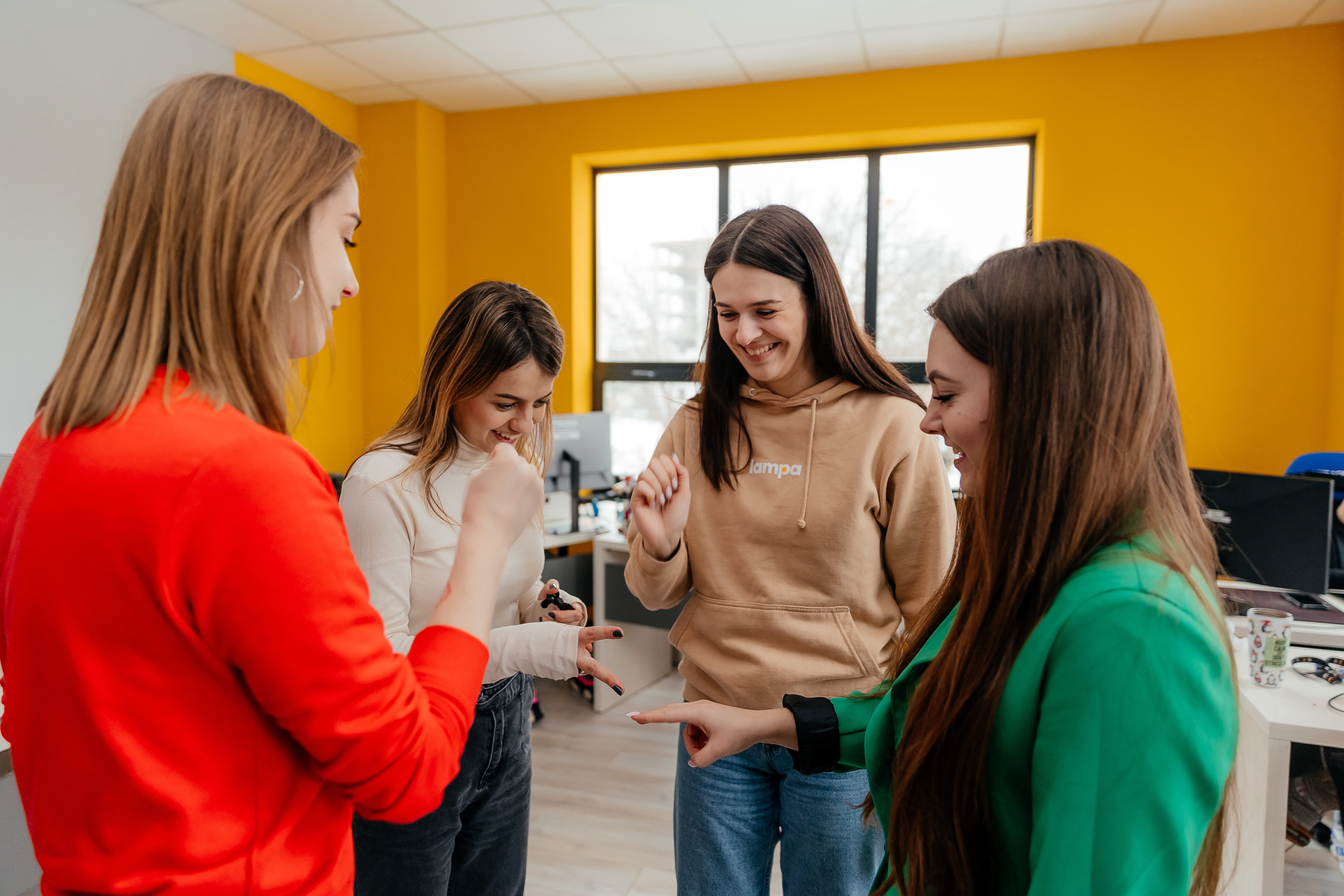 Who are the 'lampawesome' people?
Tetiana: "The 'lampawesome' people are a term that cannot be described briefly. 'Lampawesome' is a lifestyle for our people. Lampa is the people whose eyes light up, who enjoy what they do, and most importantly, with whom they do it."
Viktoria: "These are the people who enjoy our 'lampawesomeness,' thereby creating it 😋."
Olena: "It's a combination of very different people in one team, like a garland✨. And that garland can shine in different colors simultaneously. Maybe someone shines brighter, but together in one chain. Otherwise, what's the point of it all?! Overall, it creates coziness and ignites the mood🔥."
Diana: "The 'lampawesome' people – it's magic! How else can you explain that in one place, there are 70 such different but at the same time similar and cool people?"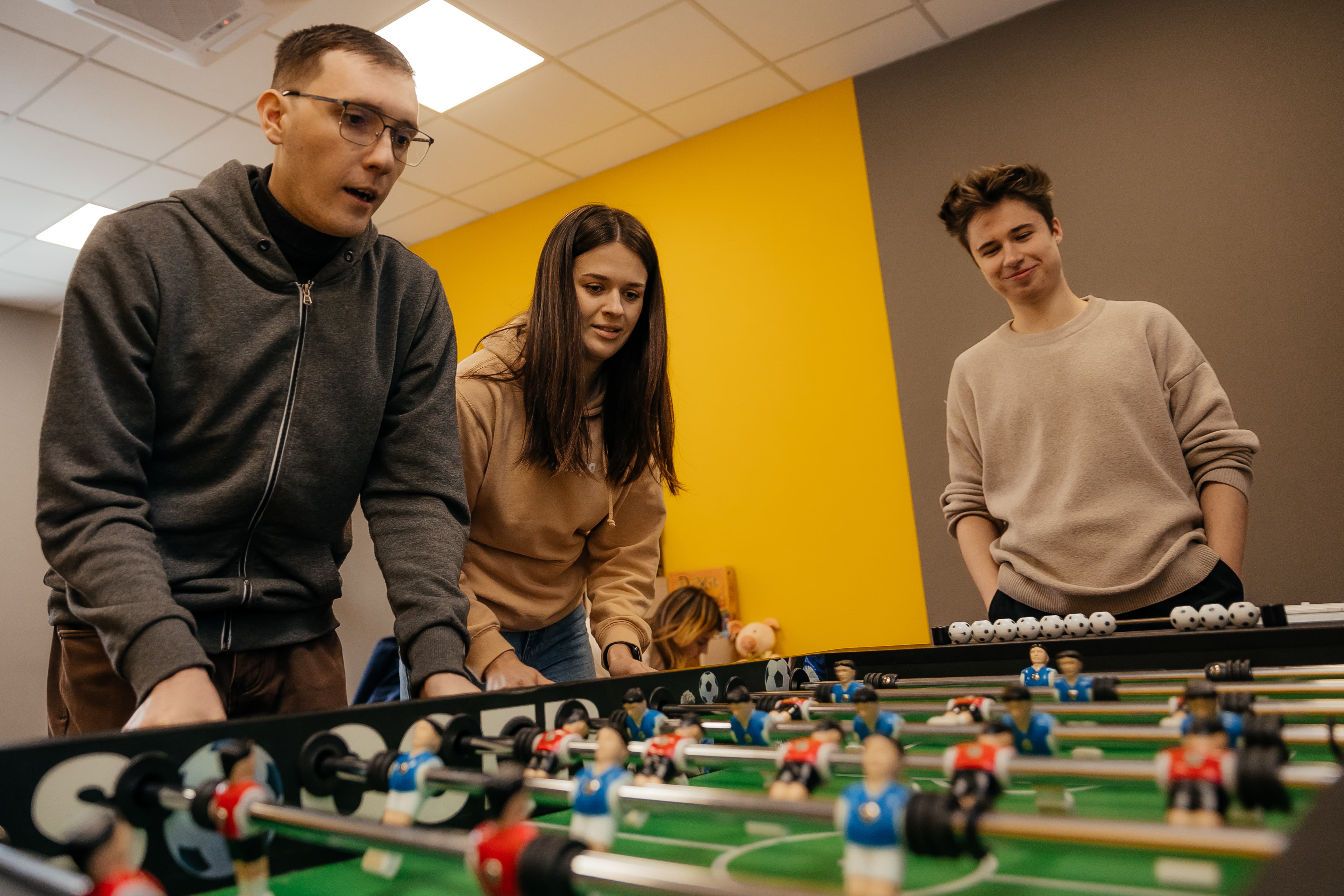 What is the ideal candidate for Lampa Software?
Viktoria: "A pinch of positivity, professionalism, and responsibility towards their work. Individuals who are passionate about creating something new, constantly evolving, and enjoying the team and the vibe that surrounds it."
How does the company approach Remote Work? Do remote employees not feel 'left out'?
Tetiana: "Previously, we only favored an office-based work format, but with the onset of the war, this trend has changed slightly. For us, the priority is the safety of our employees. However, the beauty is that most people come on their own to socialize, make friends, and enjoy. It's exciting that it's so important for them to see each other. They come to share news, play games together, like FIFA, create something new in projects, have discussions, learn something... I know for sure that they miss each other when someone works remotely."
Is it possible to grow from a Junior to a Senior position at Lampa Software?
Tetiana: "Of course, we have cases of incredible seniors who joined us right after university. Perhaps the best part of this story is that they haven't lost their 'lampawesomeness' over 8 years of working here. They haven't lost their passion; on the contrary, they have grown into team leads and passed on their enthusiasm to their teams."
What is the best way to motivate employees?
Tetiana: "Care and an individual approach, so that people understand that they are not just cogs in a money-making machine."
Viktoria: "Communication and caring for the team and each other are very important, especially in our times. When people understand that they are not just another number on an Excel spreadsheet (thanks to our employee, at that time still a candidate, for the cool phrase in the interview, which struck a chord💛), but specialists and people whom they love, respect, and appreciate here. I think that's the coolest motivation."
Olena: "Assigning incredible importance to the energy and time spent on project creation. Because they are cool, and, most importantly, not russian 😎. Because it's just money😅, but free pizza makes you happier😅."
Diana: "New corporate 'lampawesome' merch! Nothing can boost your mood like new sticker packs, unique t-shirts, our own 'lampawesome' chocolates, and the most 'top' socks in the world."
And finally, "Have there been any funny incidents during interviews?"
Viktoria: "I remember a phone call that ended in three minutes because the candidate didn't like that the recruiter (that's me) asked about their previous work experience in the company. After answering, 'You have this information in the resume. Why ask this question?' they hung up. Please don't do that 😊."
As we can judge from the answers of the HR experts at Lampa Software, the atmosphere in the company is genuinely 'lampawesome.' Here, care for each other, shared goals and values, and interests prevail. Literally, anyone can become part of the team if they are willing to emotionally invest in supporting such a 'homely' corporate comfort.
Want to join Lampa Software? Send us your application, and get ready for a 'lampawesome' interview.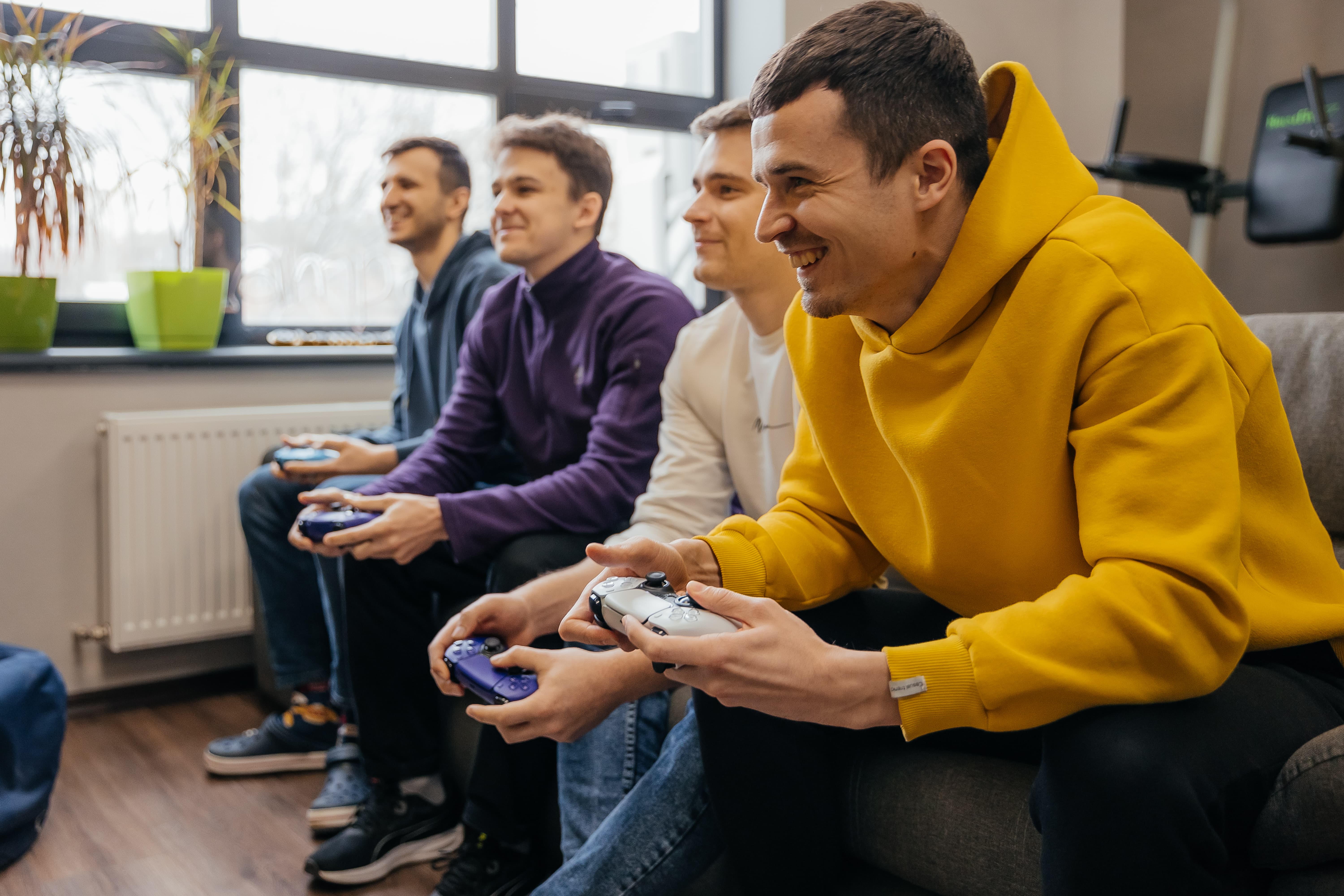 FAQ
1. What does 'lampawesome' mean at Lampa Software?
'Lampawesome' represents the passionate and enthusiastic employees at Lampa Software who enjoy their work and contribute to the company's positive atmosphere.
2. Can employees grow from Junior to Senior positions at Lampa Software?
Yes, employees at Lampa Software can progress from Junior to Senior positions while maintaining their enthusiasm and passion.
3. How does Lampa Software approach remote work?
The company prioritizes employee safety and encourages socialization among remote workers to maintain a strong sense of community.
4. What qualities are sought after in an ideal candidate at Lampa Software?
Ideal candidates should exhibit positivity, professionalism, responsibility, and a passion for innovation and teamwork.
5. How is employee motivation achieved at Lampa Software?
Employee motivation is driven by individual care, effective communication, and recognition of employees as specialists and individuals. Unique 'lampawesome' merchandise is also used to motivate the team.
Recommended articles
Explore the Latest Blogs on Trends and Technology.
Subscribe via email and know it all first!
Explore the Latest Blogs on Trends and Technology.