Since October 2022, Ukraine has faced a severe problem. The enemy began targeting our energy infrastructure, intent on leaving us without electricity, heat, water, and communication. They launched a brutal attack on November 23, destroying critical transformers and power distributors.

This led to almost catastrophic consequences, forcing the power industry to switch households and businesses to an emergency power supply scheme. That's how we got acquainted with the concept of a blackout, which haunted Ukraine until March 2023. But it was not the only thing that disrupted the normal operation of enterprises and companies across the country. The enemy's missile forces became more active and launched massive strikes, often hitting civilian homes, office centers, etc.
In the summer of 2022, our team saw the terrible consequences of such shelling, namely the destruction of the House of Officers and the Yubileiny shopping center. Therefore, we were prepared for blackouts and massive shelling in advance.
War and air threat – main reasons to work from shelter
Did we prepare in advance for this course of events? Yes, but until the last moment, we hoped this would not happen.
When missiles and "shaheds" whistle overhead, you involuntarily start thinking about how to live and work in such circumstances. We were particularly concerned about the risks to the health and lives of our employees and their families. We were also concerned about organizing work in dangerous conditions and meeting deadlines. However, these issues took a back seat to financial and reputational challenges.
After a series of meetings, we made several decisions that allowed us to create conditions for effective work, even during blackouts and shelling. Namely:
equip shelters by stockpiling food, water, and warm clothes;

ensure uninterrupted operation by purchasing generators, Starlink terminals, backup power supplies, etc.;

prepare everything necessary to quickly relocate employees to safe places;

transfer part of the staff to remote work by providing them with assistance in setting up shelters at home;

negotiate with clients and bring them up to date, discussing the terms of further cooperation.
Were we able to achieve our goals? Absolutely, and thus provided ourselves with more or less adequate working conditions in the current situation.
New reality: blackout, project's deadlines and unstable connections
As horrifying as it sounds, the constant blackouts and shelling gradually became routine. Air raid alarms were heard, and Telegram channels were bursting with reports of air defense operations and hits of critical facilities. Realizing the importance of funding our army by paying taxes to the state, we continued to work.
As for the working conditions, thanks to preparation and the team's high morale, we withstood the challenges by adapting to the situation. We agreed with our clients on possible unforeseen circumstances and did our best to meet the deadlines and budgets. And in general, we succeeded.
During regular blackouts, we have developed and released six large-scale digital products for our customers. At the same time, we always met the deadlines, often overstepping our own work schedule. This is how we compensated for the forced downtime during the development process.
How we adapted to the challenges
Despite the risks of shelling and blackouts, we continued to work. We used all available means, technologies, and equipment:
modern development methodologies, namely Scrum and Kanban, and in our case, even Scrumban;

advanced tools: Slack, Confluence, Jira, Teamwork, Google Meet, Telegram, WhatsApp;

Starlink terminals and gasoline generators;

equipped shelter with water, food, medicines, etc.;

motivation, patriotism, and a desire to help defenders financially.
This combination allowed us to perform our tasks effectively despite frequent power outages and massive missile attacks.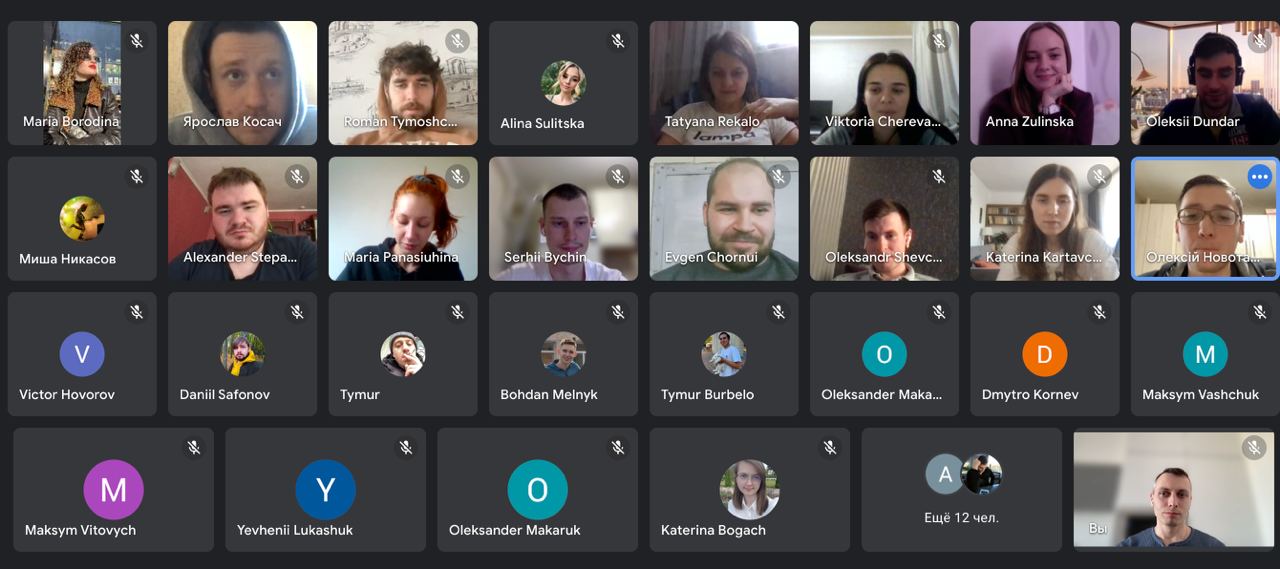 Work from Shelter (WFS)
To organize the workflow safely, we moved the office to a shelter. Some employees worked in the office, while others worked remotely from home (or the nearest shelters). We also used existing coworking spaces whenever possible, paying for access in advance.
Moreover, some of our employees managed to create full-fledged energy-independent workplaces at home. They used solar panels, converters, generators, etc., for this purpose. All of this contributed to the rapid establishment of the development process, even during rolling or emergency power outages in the city.
Despite this, we had no problems with cooperation and project management. This is because we quickly integrated effective tools into our workflow. This way, we could establish uninterrupted development and technical support for digital products.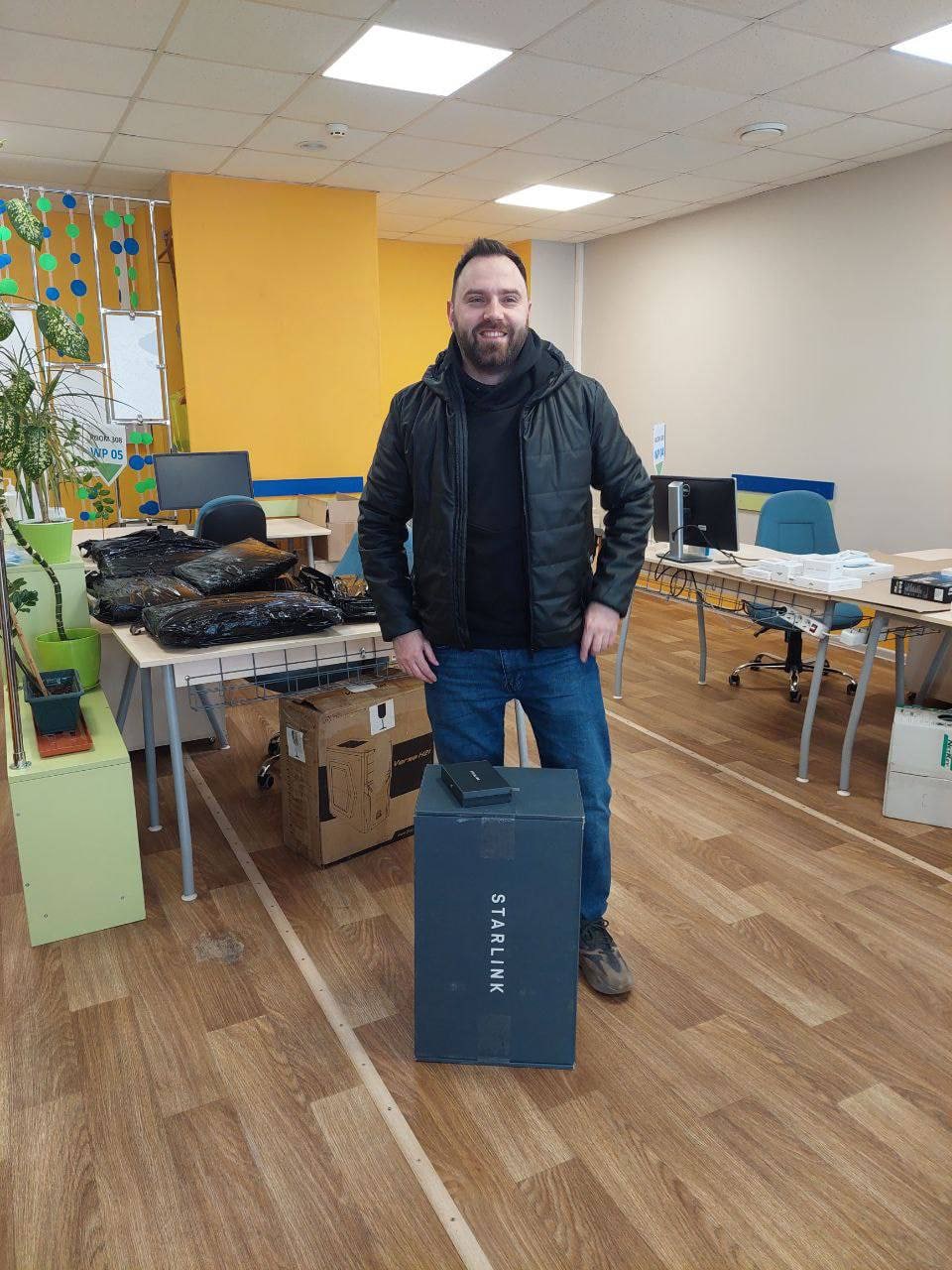 Starlink, gasoline generators and mobility in task management
We got Starlink right after the problems with energy and communication started. We are probably the first company from Vinnytsia to order and connect these systems. At first, we used backup lines and power banks to power them, and a little later, we also used a gasoline generator.
All in all, this allowed us to work even during blackouts, which helped us to offset potential project downtime. Since there was still a risk of delaying the delivery of orders, we constantly communicated with our clients, negotiating possible delays. Fortunately, no problems arose, and all six urgent tasks were completed on time.
Some of our employees worked from home, but this had little effect on the quality and productivity of our work. By integrating several high-tech tools, we were able to adapt to the current conditions and synchronize the process of developing digital solutions.
Tools for uninterrupted work
Regarding tools, almost all the technological solutions we used before were useful during blackouts. These are mostly CI/CD products, messengers, time managers, task schedulers, etc.
Jira
We used this system to structure and track current tasks, production processes, etc. Thanks to it, we could effectively solve problems and synchronize the work process. Again, we used this program before, but during the blackouts, we fully realized its potential and value.
Google Meets
If it weren't for this tool, organizing online meetings and conferences with the team and customers would have been problematic. This is not to say that the program was ineffective before, but in difficult conditions, its capabilities greatly facilitated our key communication processes. This tool helped us keep in touch and solve problems.
Slack
This software package was useful when establishing continuous communication between the company's experts. Similarly to Google Meets, we used it for internal purposes, i.e., to discuss work-related nuances, plan tasks, and solve urgent problems.
Confluence
Our company still uses this tool to maintain project documentation. It facilitates creating and keeping track of work files, spreadsheets, text documents, etc. Moreover, it optimizes a significant part of the routine, which otherwise takes too much time and effort.
Telegram, WhatsApp
In the face of total blackout and communication problems, these two messengers allowed us to maintain communication. In addition, they have secure protocols, which makes it possible to discuss even confidential (under NDA) nuances. They are also key news aggregators (thanks to authorized official channels), which allows us to keep track of the current state of events. 
Motivation and teamwork
Realizing the overall complexity of the situation (namely, constant power outages and massive shelling), we decided to establish communication within the company and support the morale of our employees. As strange as it may sound, even in the rear of the combat theater, people, especially those who are not prepared for war, have problems. They are usually psychological and related to stress, overload, and fatigue from the constant threat.
To offset the negative impact of the war on the minds of our employees, we decided to optimize working conditions (considering deadlines and general challenges) and establish at least some acceptable leisure time. This has yielded results, for example, improving the team's already excellent productivity.
As for morale, there were no problems at all. We have been actively supporting the Armed Forces since 2014 and believe in Ukraine's victory. So, apart from anger at the rashists, the constant shelling does not cause any emotions.
With confidence in victory
Even though the overall energy situation in Ukraine has stabilized and the intensity of shelling has decreased, we are in good shape and ready for any development. Today, the Lampa team continues to work actively on current projects, donates to the needs of the Armed Forces, and pays taxes to support the Ukrainian economy. 
As for our own security, we continue to modernize our office, preparing for any possible scenario. We stockpile fuel for generators, food, drinking and industrial water, etc. We are working according to the schedule, with faith in the future victory and the Armed Forces of Ukraine!
FAQ
1. How did Lampa Software adapt to energy disruptions and security threats while implementing projects?
Lampa Software took proactive measures to ensure uninterrupted operations, including stockpiling supplies, utilizing generators and advanced technologies like Starlink, and establishing energy-independent workplaces. The team's adaptation allowed them to maintain effective communication, meet project deadlines, and successfully collaborate with clients.
2. What tools and strategies did Lampa Software utilize to keep projects running smoothly?
Lampa Software leveraged a range of tools, including Jira for task tracking, Google Meets for online meetings, Slack for internal communication, and Confluence for project documentation. These technologies facilitated communication, organization, and documentation even in challenging conditions, enabling the team to overcome obstacles.
3. How did Lampa Software adapt to energy disruptions and security threats while implementing projects?
Lampa Software prioritized employee well-being by optimizing working conditions and providing opportunities for acceptable leisure time. The company's strong sense of patriotism and support for the Armed Forces contributed to a positive team morale. Despite the challenges, the team remained focused on their projects and productivity, buoyed by their belief in Ukraine's victory.