According to the analysis by Statista experts, the public SaaS market is rapidly growing. Its value exceeded $167 billion in 2022 and is projected to increase to $232 billion in 2024.

This growth is catalyzed by corporations like IBM, which offer off-the-shelf software for many businesses, and startups that develop their IT products following the SaaS model.
Lampa Software experts have analyzed the best SaaS ideas and prepared an article about this software type, its role in business, and the advantages it brings to entrepreneurs, as well as examples of successful IT solutions.
What is SaaS?
The concept of "Software as a Service" is quite new in the IT industry. Instead of creating a new digital solution from scratch, a standardized platform can be customized to meet the specific needs of a business.
The key advantage of a SaaS application lies in its versatility. Another advantage is the cost, as users do not pay for software development but only for a periodic subscription fee.
What Types of SaaS Exist
As of 2023, there are 8 key categories of SaaS solutions:
Accounting

Content Management System (CMS)

Customer Relationship Management (CRM)

Enterprise Resource Planning (ERP)

Project Management

Communication

HR

Billing
Some may duplicate functionality or purpose, but each product has its own characteristics. 
By scale, types of SaaS are divided into:
Vertical SaaS (for customer needs). 

Horizontal SaaS (for business needs).

Micro SaaS (various services, including APIs).
Each is designed to solve certain tasks specific to certain industries.
Statistics on SaaS Trends and Market Growth
The overall value of the SaaS niche is projected to reach $883.34 billion by 2029, with a CAG of 19.7%. A significant portion of the market will continue to be dominated by mega-corporations like Google, Microsoft, Amazon, and IBM. However, the share of SaaS startups and unicorns will increase proportionally to the growing demand for such IT solutions.
The key trend of the next decade is that future SaaS products will transform into centralized hubs for business owners and their target audiences.
We won't just witness the rapid development of the SaaS industry; we will also become a part of it. The Lampa Software experts have gathered the best SaaS business ideas for you and will help you bring them to life.
Reasons to Start Own Software as a Company
A SaaS platform is the perfect way to debut in the IT market, presenting your startup as a Next-Gen solution for users or businesses. A profitable SaaS idea offers several advantages for a company:
Rapid entry into the target market.

Increased competitiveness and viability.

High return on investment (ROI).

Improved brand recognition.

Native advertising for the SaaS app.

Large customer base, including business users.

Accelerated scaling potential.
This is not an exhaustive list of the SaaS software benefits for the company that develops it. The Lampa Software experts provide a brief overview of profitable SaaS ideas and examples of their successful implementation.
Best SaaS Ideas Examples
As of 2023, there are more than 30,000 registered SaaS providers worldwide, 17,000 of which are based in the United States and have an audience of almost 59 billion users (globally). Their secret to success lies in following SaaS trends and running the right marketing campaign.
Let's take a quick look at the key examples of successful SaaS.
(KPI) Key Performance Indicator Tracking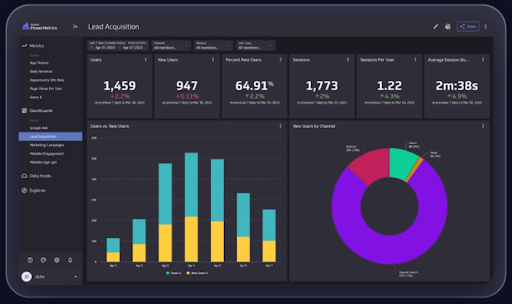 A KPI tracking platform from Klipfolio that works with many SaaS and other types of digital products. It allows you to monitor all key indicators of an IT solution, keep statistics, and even plan further software development. It suits B2C and B2B companies of any size and industry.
(OKR) Objectives and Key Results Tracker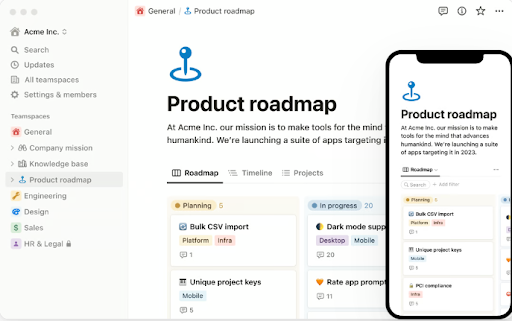 Notion is a prime example of a platform that provides opportunities for SaaS planning, OKR creation, and tracking. The standard functionality is enough to work on a project efficiently and quickly. It's a good SaaS startup idea that is successfully monetized and converted into an almost net profit for the developer.
Accounting and financial transactions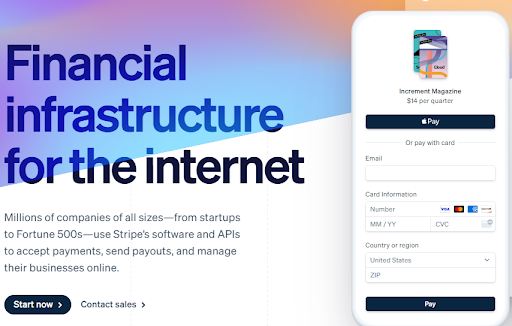 Stripe is the undisputed favorite in its category. Digital commerce professionals in the USA and beyond widely embrace this SaaS product. It offers convenience in creating payment forms and subscriptions for services or products. Millions of sellers and buyers worldwide rely on this platform.
Auto Parking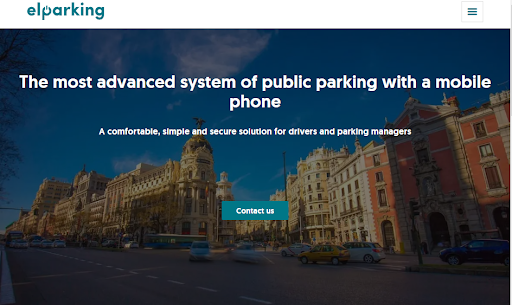 Elparking is a great SaaS tool for drivers who want to quickly and conveniently park their cars in tight spaces (in the city). It allows you to find free spaces in parking lots, book a spot for your vehicle, and even contactless pay for parking time. It supports a subscription model and one-time visits.
Automatic Information Capturing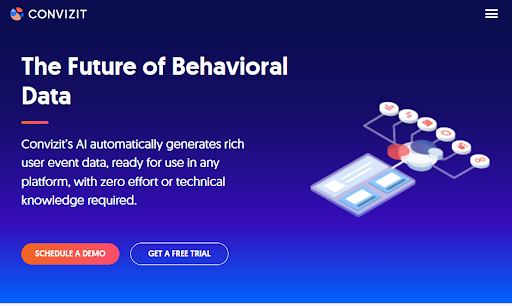 Convizit is an analyzer of user behavior and information about their actions. It is an ideal tool for marketing and sales improvement that uses AI as a key driver of data processing. It allows you to automatically get business-useful insights and predict audience activity on a particular digital resource.
Blockchain Invoicing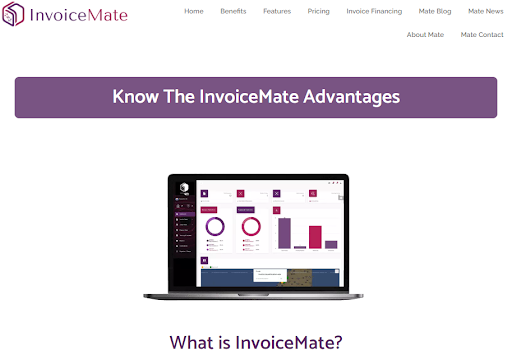 InvoiceMate is a modern SaaS management solution for improving invoice issuance algorithms and protecting them with unique IDs and NFTs for blockchain networks. This digital product allows you to create, manage, and exchange direct requests for funds (cryptocurrency) with fixed values and in any format. It works with both one-time transactions and subscriptions.
Bookmark Managers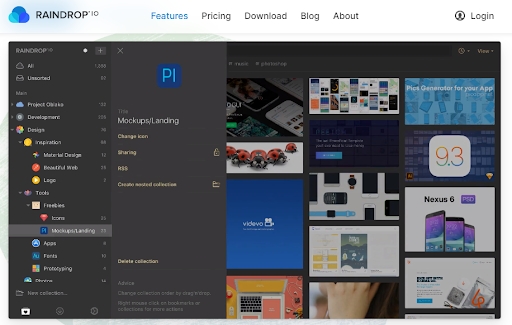 Raindrop is an advanced bookmark manager that uses tags to quickly and accurately navigate between the contents of local and cloud directories. It is available for business representatives, ordinary users, and freelancers. It is convenient for working with visual content, code, external digital resources, etc.
Capital Management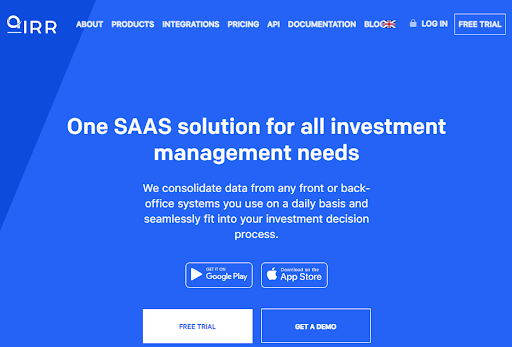 TheAirr is a centralized top SaaS platform for investment management. It allows both direct investment in projects and accepting contributions (which is convenient for startups). The functionality of the IT solution also includes a scheduler, resource monitor, analytical tools, and APIs for integrating a digital product with other systems.
Cloud (ERP) Enterprise Resource Planning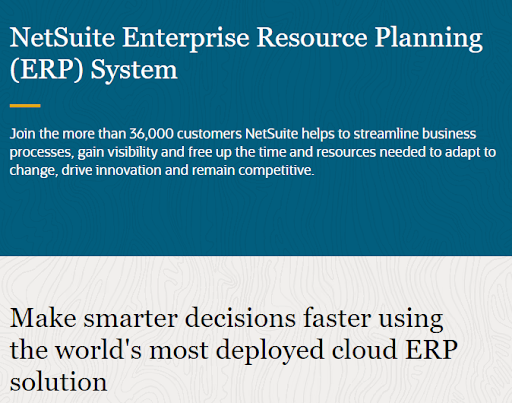 Netsuite by Oracle is one of the world's most well-known SaaS models of ERP systems. It is utilized by representatives from small and medium-sized businesses (SMBs) and mega-corporations autonomously or in conjunction with third-party IT solutions. Its functionality is robust enough to finely customize the work environment to meet the specific needs of any organization.
Content Planning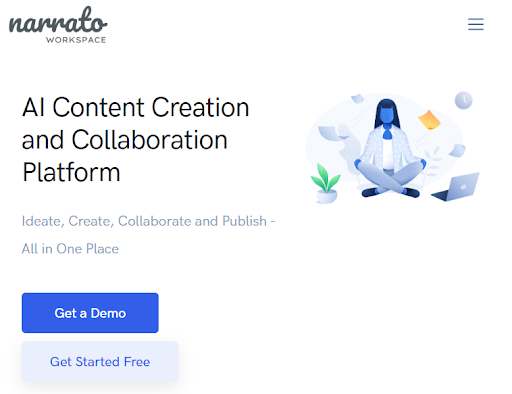 Narrato is a universal tool for SaaS companies and specialized marketing agencies. It allows you to generate, create, edit, adjust, test, and analyze the effectiveness of digital content. The functionality includes standard features and a flexible planning module that can use AI to recommend segment trends.
CRM for freelancers and enterprises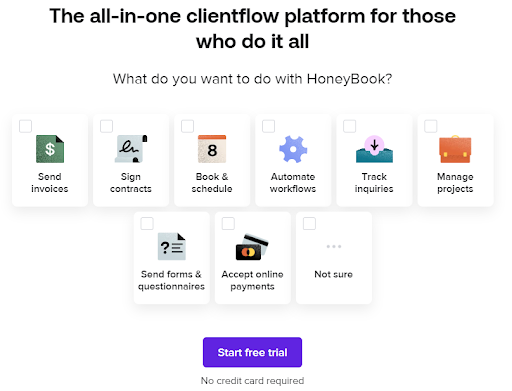 HoneyBook is a SaaS CRM software for SMBs and freelancers. It belongs to the micro SaaS business category because it offers limited but effective functionality. You can use it to create payment forms, manage employment, schedule tasks, and organize projects into convenient personalized catalogs. The standard functions are also suitable for concluding a contract with a customer or contractor using an electronic signature.
Cryptocurrency exchange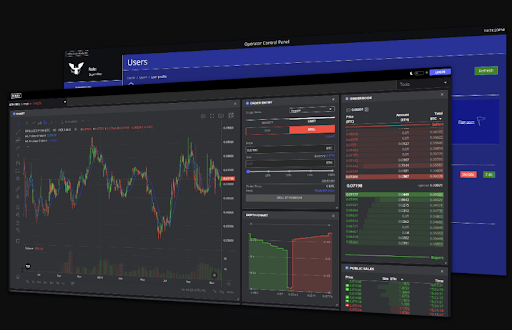 HollaEX is a user-friendly platform for cryptocurrency conversion, token trading, and market monitoring. With a high rating on leading resources, it proves its profitability and effectiveness as a SaaS business model. While it may not compete with the top crypto exchanges on a large scale, it remains one of the best SaaS ideas for 2023.
CV generator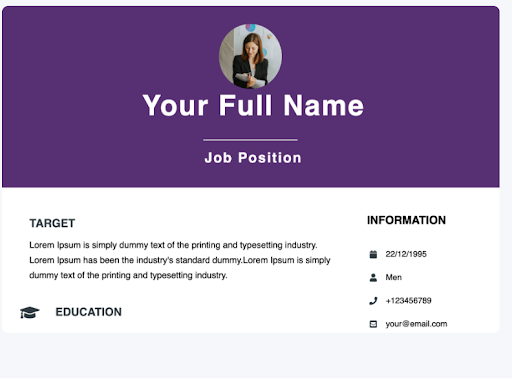 GOResumeCV is a valuable platform for creating resumes with simplicity and convenience. It offers a wide selection of industry-style templates to cater to different business niches. Job seekers benefit from accurate field filling, profile formatting, and optimized information. While not the most lucrative option, it is certainly one of the most interesting micro SaaS ideas.
Design Software App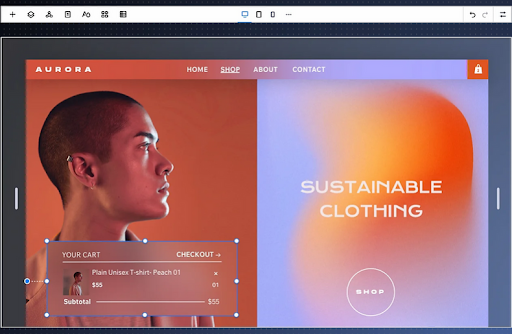 EditorX is a unique platform for creating web design, website page layouts, mobile apps, etc. It allows you to automatically optimize the design according to the specifications specified by the author. This option suits professionals and enthusiasts just starting in digital design.
Detailed Pricing Plans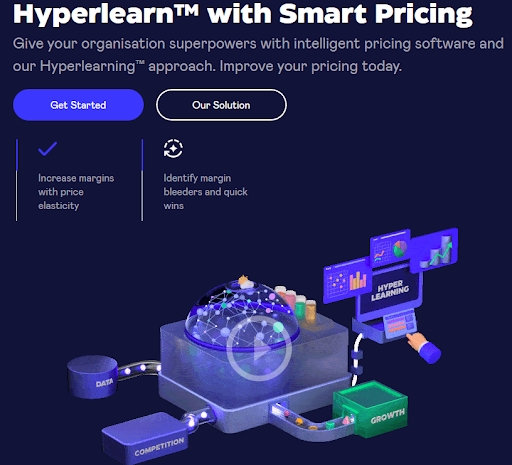 Symson is a platform that allows you to develop a flexible and efficient pricing system for products, service subscriptions, or software. It uses Hyperlearn for Smart Pricing, planning, and modernizing value strategies. The solution helps improve ROI, conversion from marketing campaigns, competitiveness, brand viability, and profitability.
E-Invoicing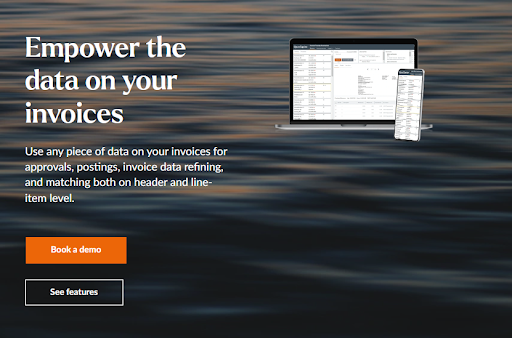 Invoice Automation is a powerful, multifunctional tool for managing invoices. This platform comprehensively covers payment-related needs for SMBs and mega-corporations, including financial transactions with partners, clients, and subcontractors. It is a great example of a business idea for creating a SaaS platform.
E-Learning Platform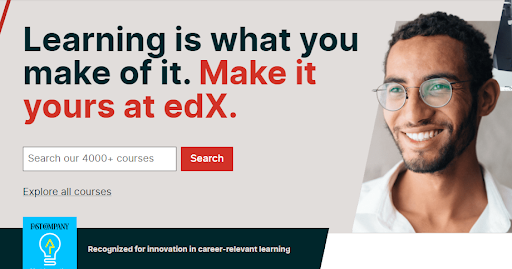 EdX is one of the most popular platforms today. It is a good example of implementing an effective business model in ideas for SaaS. The resource offers many educational programs, courses, and training. Some of them are free for ordinary users. The platform has a multi-vector monetization model that allows providing services to individual and corporate clients.
Email & SMS Marketing Software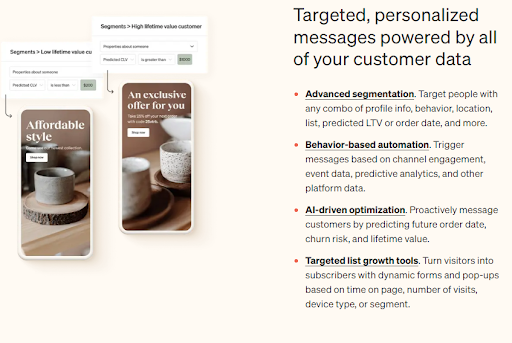 Klaviyo is a powerful marketing platform that specializes in analytics and generating effective templates that can be used for lead generation via SMS and E-Mail. It uses more than 300 technologies, including AI, ML, and DL, enhancing the performance of this collaborative approach.
Email Delivery Solutions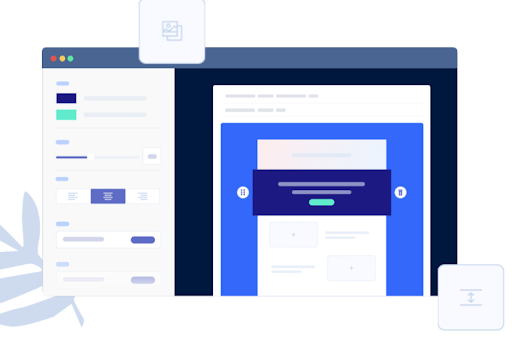 SendGrid is a versatile marketing tool for multi-purpose email usage. It can analyze potential audiences, collect recipient addresses, generate email campaigns, and create promotional content. The platform utilizes traditional IT solutions and progressive technologies such as AI, further enhancing the effectiveness of mass delivery of advertising creatives, work-related messages (for corporations), and more.
Employee Engagement Platform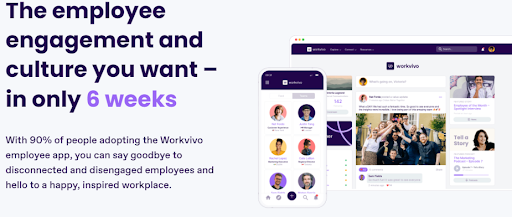 WorkVivo is a modern cross-platform SaaS solution for team communication. The software's functionality ensures seamless communication within the company and provides a convenient toolkit for organizing collaborative work or leisure activities. Due to its platform capabilities and effectiveness for businesses of all types and scales, it is considered one of the most interesting SaaS ideas for 2023.
Feedback Management Tool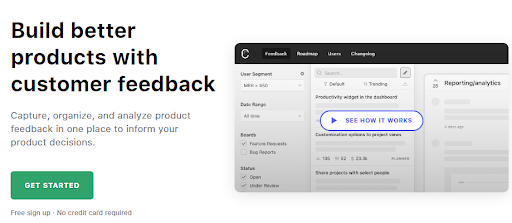 Canny is a top platform for collecting, organizing, and managing user comments. This tool is especially valuable for digital commerce, where the product's rating determines its demand and, accordingly, the brand's profit. The platform is fully customizable and allows you to reorganize your workspace for the convenience of your staff, which further increases the efficiency of processing feedback requests.
Health Check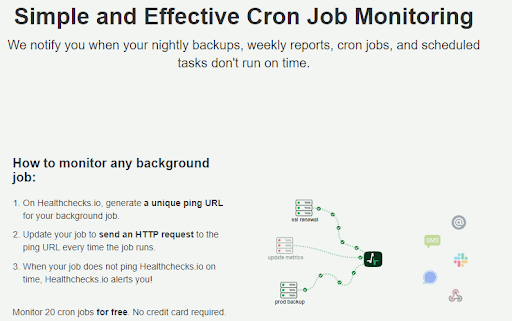 HealthChecks is an effective tool that allows you to control the viability of a digital product. The platform's functions provide round-the-clock monitoring of the software status, availability of its individual nodes, communication channels, connection stability, etc. The IT solution also allows for collecting detailed statistics on the behavior of a digital resource, analyzing it, and correcting errors promptly.
In-Detail Pricing Plans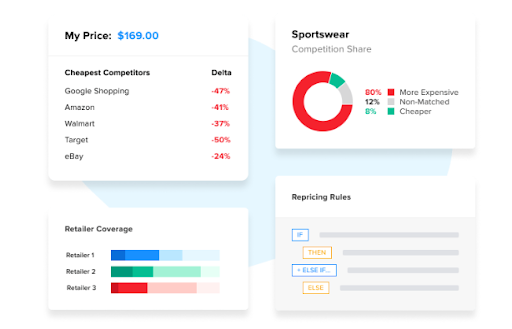 Wiser is a platform that provides comprehensive information about the target market's current state and helps form an adaptive pricing policy. Businesses can significantly increase profits by adjusting the cost of goods and services according to the situation in the niche, demand, and payment capacity of the potential target audience.
Interview Tracking System
iSmartRecruit is an end-to-end HR platform. It allows you to effectively organize work with staff and hired specialists. The product's functionality includes an interview scheduler, a progress tracker for employed experts, and tools for communication, integration, and adaptation of new employees in the corporate environment and team.
Investing tools
Betterment is one of the top ideas for SaaS startups. It is a platform that opens the world of investments to ordinary users. With such a tool, everyone can invest profitably in projects, assets, and startups, converting them into a stable profit. All thanks to automated risk calculation and forecasts from leading industry experts.
Investor Journal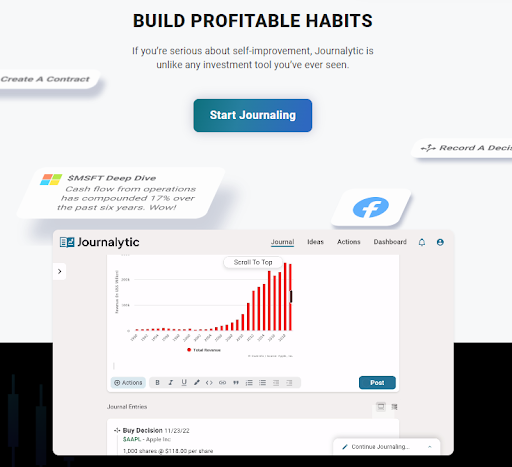 Journalytic is a platform created by financial industry professionals for investors of all levels. Even a beginner can use it to assess the profitability and riskiness of investments, calculate the payback period, etc. The tool analyzes data using verified information sources, trends, ratings, research, and analytics.
Low code platform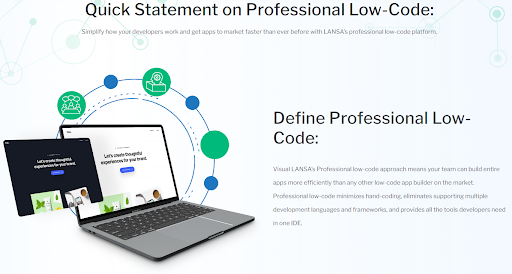 Lansa is a modern NLP (almost) platform for creating software of any scale and complexity. It allows you to quickly and efficiently develop digital solutions, websites, mobile apps, etc., and test them in a native working environment. In addition, the platform's functionality is sufficient to organize a teamwork process and analyze productivity.
Marketing Automation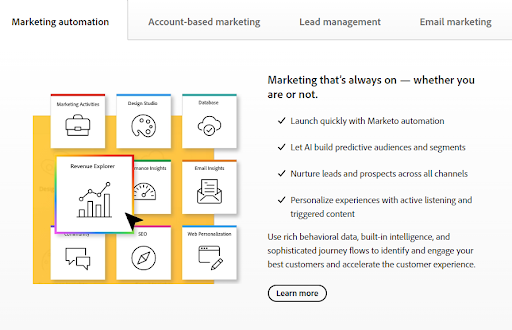 Marketo-Engage by Adobe is probably the most well-known global advertising platform for marketers and entrepreneurs. It combines modern tools with innovative technologies (AI, ML, DL, etc.), transforming into a top-tier tandem high-performance marketing driver.
NFT marketplaces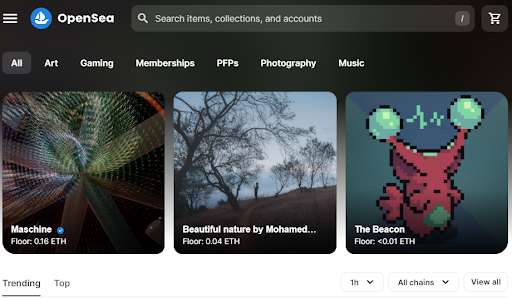 OpenSea is the most famous and profitable NFT marketplace in the world. This is where the BoringApes collection appeared, which became mainstream for several years, breaking records for the value of digital content several times. Platforms of this level appear relatively rarely, but each is preceded by months of research and the generation of SaaS ideas.
One-Click Credit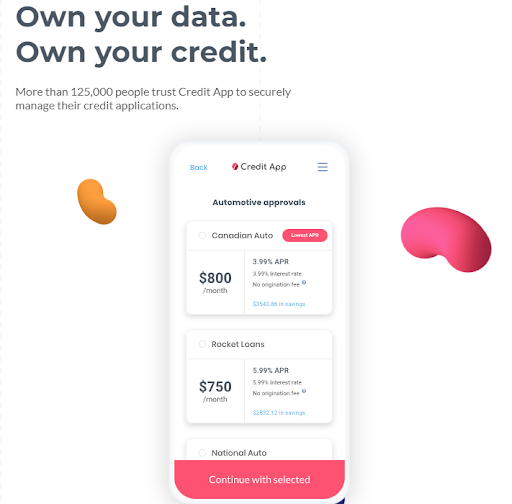 Credit App is a vivid example of what financial platforms for loans can look like. This digital product provides users quick access to various types and amounts of credit, offering multiple types of agreements, repayment terms, and interest rates. Anyone interested can input personal information, verify their profile, and access banking services directly from their smartphone.
Online Form Builder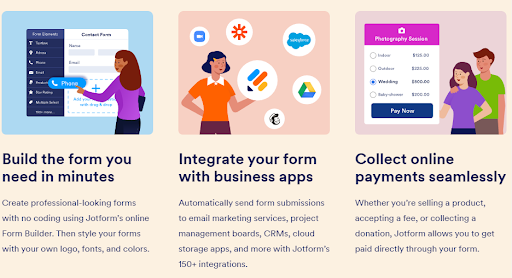 JotForm is a form generator that can be used for various purposes. For example: creating payment forms, placing information in blocks on websites and in mobile apps, creating questionnaires, blog templates, resumes, etc. It is a handy tool for designers and ordinary users.
Password manager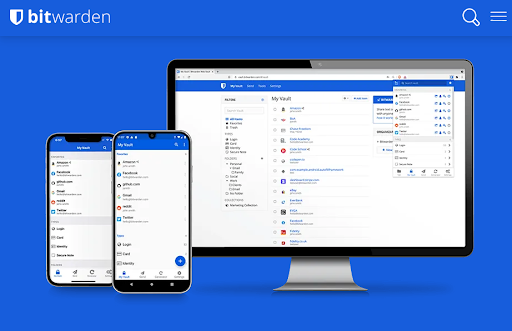 Bitwarden is a symbiosis of OSS and SaaS, taking the best from both models. With its help, you can generate strong passwords according to your preferred parameters and securely store them in an encrypted form on a server or in the local memory of your devices. It's the perfect choice for users who want to maximize the protection of their accounts and information. Additionally, it's a great idea for developing your own IT solution.
Payment Gateways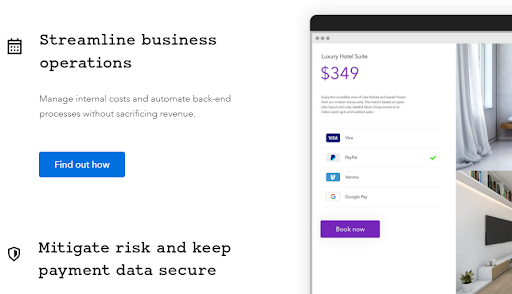 Braintree is a universal payment gateway for all types of businesses that works with the world's leading digital wallets and payment systems. It ensures the protection of users' confidential information and their finances, as well as the security of transactions. It provides personalized commission offers for retailers, companies, and freelancers.
Personal habit tracking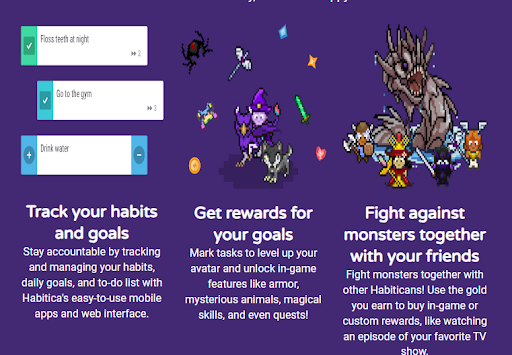 Habitica is an interesting project that combines elements of a game and a personal manager. It is designed for self-development and the formation of good habits for users of all ages. The app has an interesting model of achievements and goals and a multi-level system of valuable rewards that motivate people to work on themselves.
Pre Payment Auditing with AI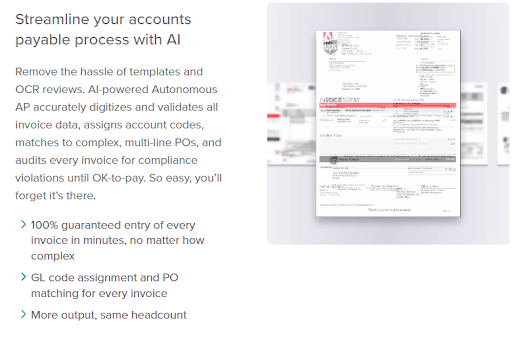 AppZen is a platform that automates transaction verification, mitigating potential risks associated with fraudulent activities. It ensures proper control over payment processing, minimizing the impact of human error on payment verification. The platform significantly reduces data processing time and reliance on traditional transaction processing models by using AI. It's a game-changer for maintaining secure and efficient financial operations.
Property Management Platform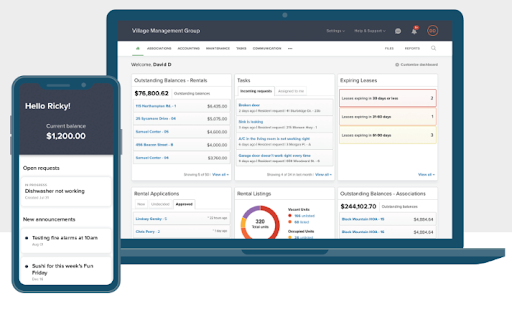 Buildium is a modern realtor's assistant with many functions. It allows specialists to manage many real estate objects located in various locations. The software can track market trends in real-time, recalculate the value of the real estate, calculate commissions and taxes, and generate invoices, checks, and reports on the sale or purchase of the property.
Roadmap Publishing SaaS

Dragonboat is a multifunctional platform for developers, managers, designers, and team leaders. It allows you to efficiently build graphs, charts, plans, and roadmaps, visualizing them in a pleasant graphic style. Layouts generated by the IT solution can be used for publication on specialized resources or for reporting to the target audience/investors.
Route planner
Komoot is a versatile platform for outdoor enthusiasts who love active recreation. It allows you to choose your preferred type of transport, specify your preferences, pace of movement, and more, and then initiates navigation. The product will create an optimal route based on the provided parameters and track it throughout your entire adventure. It also automatically calculates the time, distance, and alternative paths if the chosen route becomes unavailable.
Sales Tracking App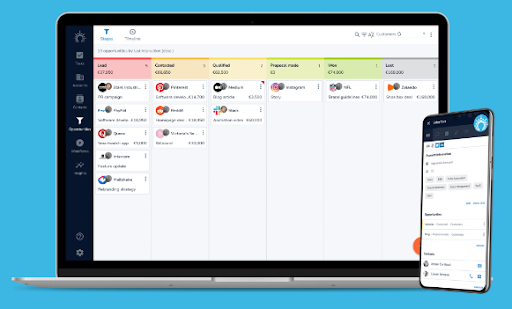 Salesflare is an advanced sales tracking system designed for SMBs. This CRM allows business owners, salespeople, and managers instant access to online store operations. For example, receiving new orders, adding comments to the product page, ordering a call, or sending a message in the corporate chat for consultation.
Social Media Analytics Platform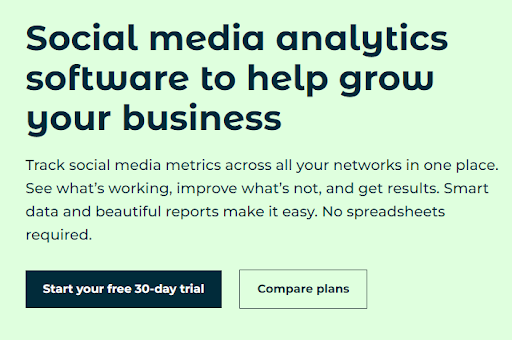 HootSuite is arguably the most well-known platform today designed to gather and analyze social media information. It offers a wide range of user-friendly features for industry professionals and newcomers to the world of SMM. The platform integrates seamlessly with all popular tools, actively supported by the community and resource administrators. It provides comprehensive information that is valuable for planning future marketing campaigns. 
Social Media Management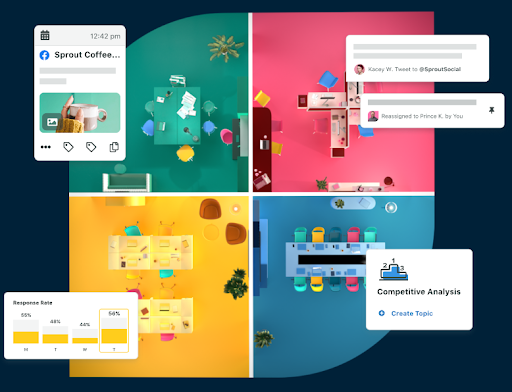 SproutSocial is a versatile, multi-dimensional platform for organizing, planning, and managing digital content across social media networks. It provides a convenient and efficient way to create marketing strategies, publish and adjust advertising creatives, and optimize SEO components. The solution gathers and analyzes user actions, conversion rates of content, and other valuable insights.
Stock Market Valuation Tool

OldSchoolValue is a modern analytical portal with a conservative approach to gathering and analyzing information. It provides users with comprehensive data on the current market conditions based on verified authoritative sources, industry expert insights, and more. The solution offers multiple reporting levels and is widely utilized by leading finance professionals. 
Team communication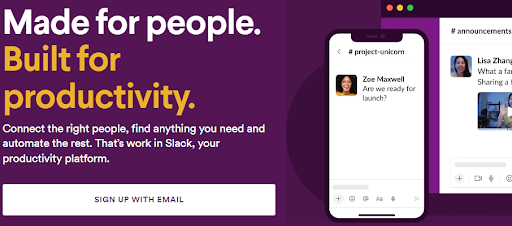 Slack is the undisputed leader in the niche of tools for organizing collaboration and establishing team communication. It is used by representatives of various industries: developers, testers, designers, marketers, managers, copywriters, etc. The messenger has a user-friendly interface and works on all current mobile, web, and desktop platforms.
Technology Skills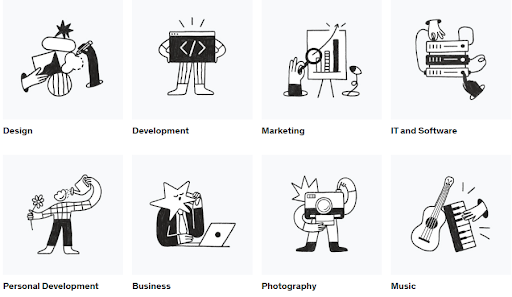 Udemy is a SaaS learning platform with many courses for all popular industries. It offers discounts to corporate clients, students, and pupils and personalizes the learning experience by customizing courses and training. Users can access built-in tools for testing their knowledge, practical exercises, etc.
Telehealthcare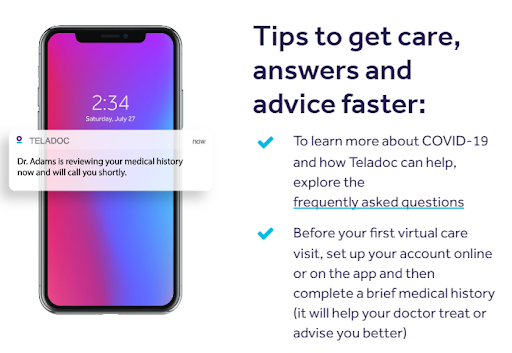 Teladoc is a telehealth SaaS platform where everyone can get a fast and qualified help from leading medical specialists. Consultations, appointment scheduling, pre-booking, and remote patient examination are all capabilities of the IT solution that often save lives. Is it worth creating such a SaaS for your own business? Perhaps, but you need to consider its specifics and standards.
Travel Itinerary Platform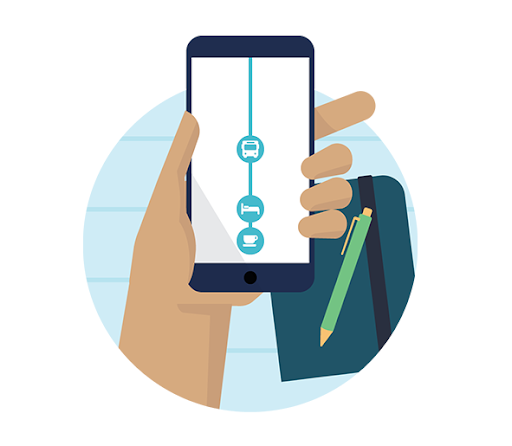 TripIt is an advanced travel planning and organization platform. Both regional and intercontinental. It allows you to prepare for a trip in advance, calculate routes, include visits to restaurants and attractions, and book tickets, transportation, and hotel rooms.
Video Creation and Editing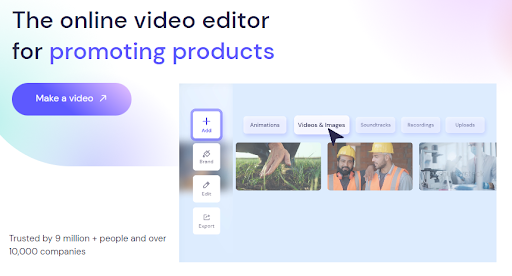 Biteable is a modern platform for fast and high-quality video processing. It is suitable for creating artistic masterpieces, home movies, marketing presentations, etc. It has powerful built-in tools, a library of effects, and animations. The video editor can work with audio, combine audio tracks and adjust their priority depending on your needs.
Video Rendering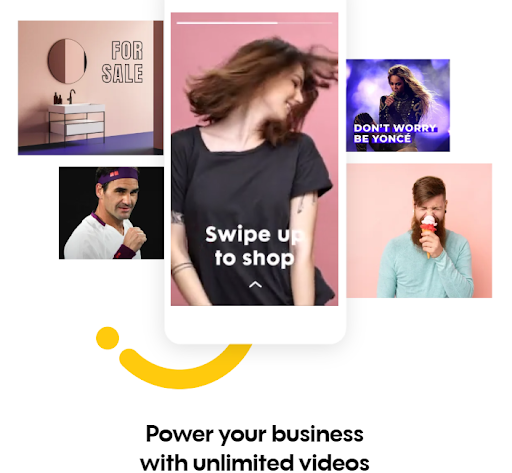 Promo is a flexible and efficient platform for professional commercial video processing. It has integrated functionality that is close to desktop solutions. The key advantage of the IT solution is the use of cloud capacities for video rendering, significantly saving time and resources.
Virtual AI Chatbot Solution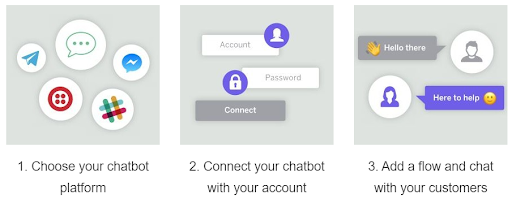 FlowXO is a unique platform for quickly integrating AI into websites, apps, and social networks. It allows you to implement your own bot without any knowledge of development or engineering. Anyone can create a virtual assistant for entertainment or business with just a few clicks of interface elements.
Virtual University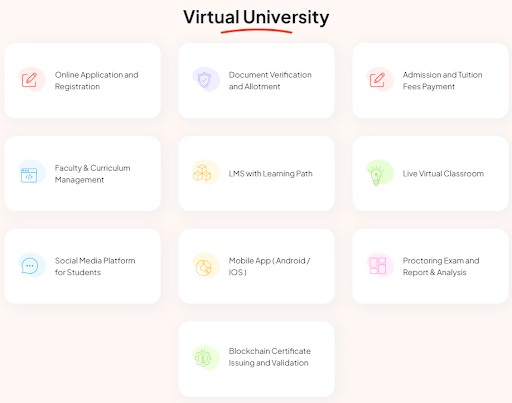 LetzConnect is an innovative educational resource that shares knowledge and provides diplomas and certificates. Moreover, they are quoted in many countries as official documents of graduation from a higher education institution with a thematic profile or direction.
Workforce Management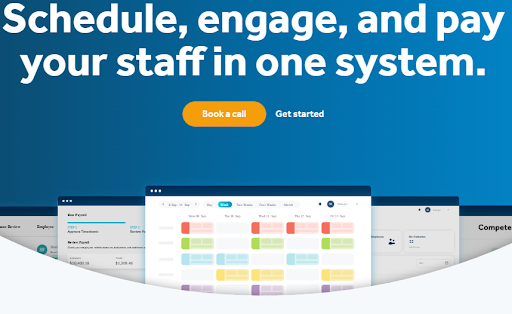 Workforce is a modern digital platform combining ERP with various additional components. For instance, it performs accounting functions by automatically calculating employee salaries. It also facilitates fund transfers from company accounts to employee payment cards. And this is not the full functionality of a SaaS-based IT solution.
Workplace Productivity Platform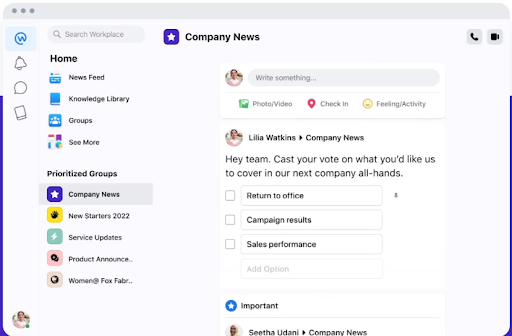 Workplace is a universal IT solution for organizing workflow. It makes it easier to manage tasks, plan schedules, and monitor employee compliance with schedules. This is one of the most striking examples of SaaS platforms in the selection, the idea of which anyone can use to develop their own digital product and monetize it.
Conclusion
The SaaS industry is nearly limitless, like the ideas for valuable and profitable IT solutions. If you have a concept you believe is a winner, the doors to the world of SMBs or even large enterprises are wide open.
Show your idea to the experts at Lampa Software, and we'll help bring it to life in the most impactful way possible.
Delegate your project to us and get the maximum benefits of collaborating with industry experts in IT!
FAQ
1. What are some important factors to consider when developing a SaaS idea?
Key factors are the uniqueness of the idea, its value, the presence of the target audience, the density of competitive solutions in the market, and the expertise of the implementers.
2. How can I validate a SaaS idea before investing time and resources?
Contact Lampa Software specialists who will conduct research, test the concept, and suggest the best methods for its implementation (with adjustments if necessary to improve the product's competitiveness).
3. How much does it cost to develop and launch a SaaS product?
It depends on your ambitions and budget. Micro-SaaS can cost about $5,000, but it is unlikely to bring you fame and fortune. It is better to order a consultation from Lampa Software specialists and implement the project individually on a flexible pricing model.